The NFL has a few more weeks before they officially begin training camp and start the 2016 season. For a few players, the memories of the last game played are not very positive.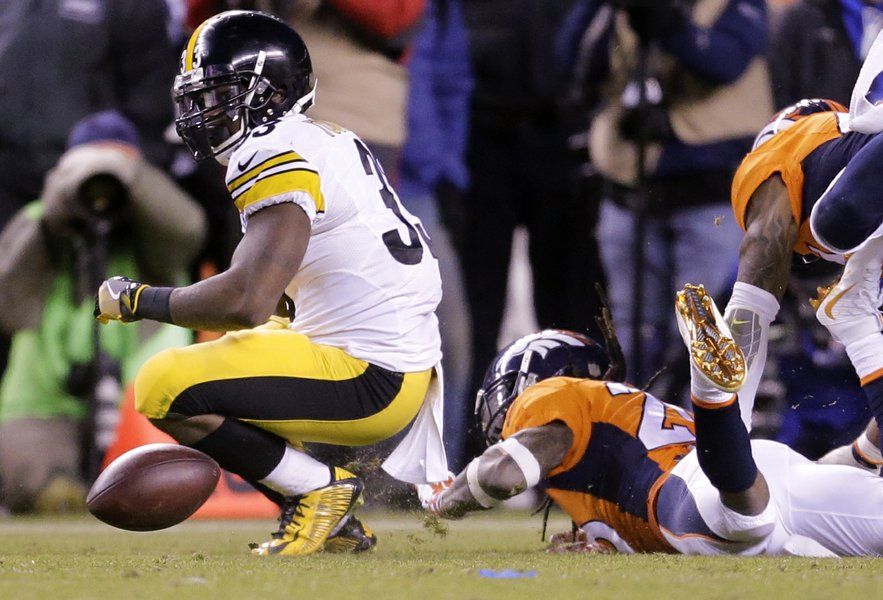 Two players, in particular, critically contributed to their team's playoff loss: Pittsburgh Steelers running back, Fitzgerald Toussaint, and Vikings kicker, Blair Walsh.
Toussaint fumbled in the 4th quarter of their game against the Denver Broncos, costing them dearly. But this is what Toussaint now has to say about the play: "That [fumble] doesn't define me as a player nor does it define me as a person."
An even more memorable play took place at the end of the Minnesota-Seattle playoff game when Walsh botched a potential game-winning 27-yard field goal with 22 seconds left. Although a devastating mistake for Walsh, here is what he says today: "My common message to [those who have reached out to him] is it's one moment. It won't define me."
Both situations were brutal mishaps that took place on the large stage of the NFL Playoffs, however, each of these two players affirm that their blunder "won't define me."
I love their perspective because in sports and life we often hang onto a major mistake and allow ourselves to be identified by it. We tend to let a failure be what we're known for, and don't focus on the experience strengthening us as we move forward. But instead of the blunder being what we are defined by, it can become a defining moment that leads to change.
Ultimately, our sin should bring us to a place of surrender and a recognition of the need for grace and forgiveness from our loving Lord Jesus Christ.
In Philippians 3:13-14 (ESV), Paul shares the great news that we don't have to stay in our past and be defined by it: "Brothers, I do not consider that I have made it my own. But one thing I do: forgetting what lies behind and straining forward to what lies ahead, I press on toward the goal for the prize of the upward call of God in Christ Jesus."
As these two NFL players shift their attention toward a new season and put their previous debacles behind them, I hope we are inspired to focus on what lies ahead. Today, let's press on toward a deeper understanding and love for Jesus, as we rest in His grace and mercy…and let go of a past that has defined us. I'm Bryce Johnson and you can unpack that!
PRAYER: Heavenly Father, I'm so thankful that I can be defined by my faith in Jesus, instead of the mistakes I've made in my past. Help me to let go and press on toward a deeper love for Him. Help me not to define people by their mistakes, but to show them grace. Thank you for the forgiveness I've received through Jesus. In His name I pray, Amen.