UNPACK this
The Cubs Lost Their Edge
<! --By DarlaDarla | --> Published on June 30, 2017 | By
Last year the Chicago Cubs went on an incredible run to finally end their 108-year drought and win the World Series. 
Showcasing their talented group of young stars throughout the season, this special team started 25-6 and won 103 games. The Cubs were expected to be the team to beat again this year, and many thought they'd have another successful season by picking up right where they left off.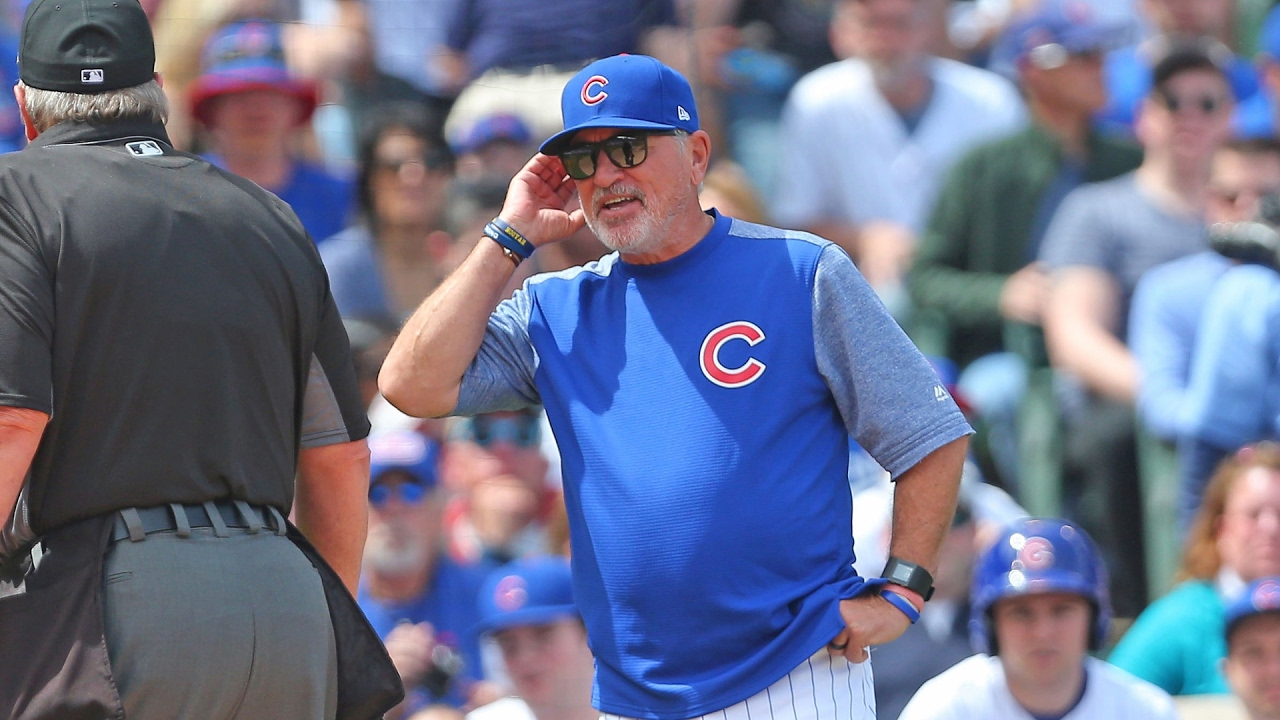 Unfortunately, they have a record of 40-39 close to the midway point of the season, and seem to be lacking the same the passion and focus they had a year ago. 
Although fans are waiting for them to get it together, and start playing like they're capable of playing, Cubs president of baseball operations, Theo Epstein, explained their situation: "I don't think we've found our edge, yet. Wins don't just happen because you're talented and you show up. You have to come to the park every day and come together as a team every day." 
Clearly the Cubs have lost their edge, and most likely for a combination of reasons like lack of intensity and unity, complacency, and being out of sync with one another.  There may also be a disconnect between manager, Joe Maddon, and the players since he hasn't been able to help his guys turn the corner and get their dominant edge back...yet. 
I personally think the Cubs will go on a major winning streak, and once again become dangerous in the playoffs. "Having an edge" or being sharp are crucial concepts in sports, but also extremely valuable in our own lives. 
As followers of Jesus, we want to remain spiritually sharp and have an edge that translates to passion, commitment, and focus. We want to be content and peaceful, but we don't want to be complacent or lazy. We want to bring a proper level of intensity and unity when it comes to loving God and loving others.
There are times, however, when we lose our edge and just end up going through the motions. We struggle to hear God's voice and get distracted by other things. We know the changes that need to be made, but we drag our feet and don't resolve our spiritual dullness. 
When we let this pattern continue for too long, we miss out on being a strong vessel for the Lord. The concept of losing our spiritual edge is brought up in Hebrews 5:11-12 (NLT): "There is much more we would like to say about this, but it is difficult to explain, especially since you are spiritually dull and don't seem to listen. You have been believers so long now that you ought to be teaching others. Instead, you need someone to teach you again the basic things about God's word. You are like babies who need milk and cannot eat solid food." 
The Cubs must get their edge back quickly by remembering what it took to win, and regaining the hunger and thirst for the game of baseball. Likewise, we must remain spiritually sharp by listening to God and remaining hungry for His truth to change our lives. I'm Bryce Johnson and you can unpack that! 
Prayer: Heavenly Father, I pray I would have a strong passion for knowing the truth and remaining spiritually sharp. I pray I would recognize any dullness, and replace it with passion and intensity...resulting in a deep hunger for You and a desire to teach others. I pray this in Jesus' name, Amen.
Comments